Marchica ...
When the lagoon reveals ...
7 cities in a water jewel-case
ONCE UPON A TIME, THERE WERE 7 CITIES …
Once upon a time, there was a unique lagoon, located in Nador, at the heart of the rif region. A 'small sea' called Marchica. A millenial seaside resort with numerous resources and treasures, which, a long-time kept secret, were offered only to the 'in' few…
Abandoned for some time, this site was forlorn even by the fauna and flora which once were part of it.
But ever since, Marchica Bay has become part of great sustainable development projects with a strong environmental vocation initiated by His Majesty the King Mohammed VI. It has benefited from a very particular care and considerable technical and human means, which allowed it to be reborn and become once again the paradise it was.
Revalorized, the site is now perfectly depolluted, witness the spontaneous return of greater flamingos and other dolphins which went back to resettle it.
Marchica, Seven cities unique and complementary which will give birth to one of the most beautiful seaside resort complexes in the world.
A complex preserving the authentic character of the site and the lagoon, style, specificities, fauna and flora; while offering an architecture and equipment insuring comfort, animation, quietude and modernity while respecting the typical art-deco style of the region: that's the winning bet taken and accepted by Marchica Bay.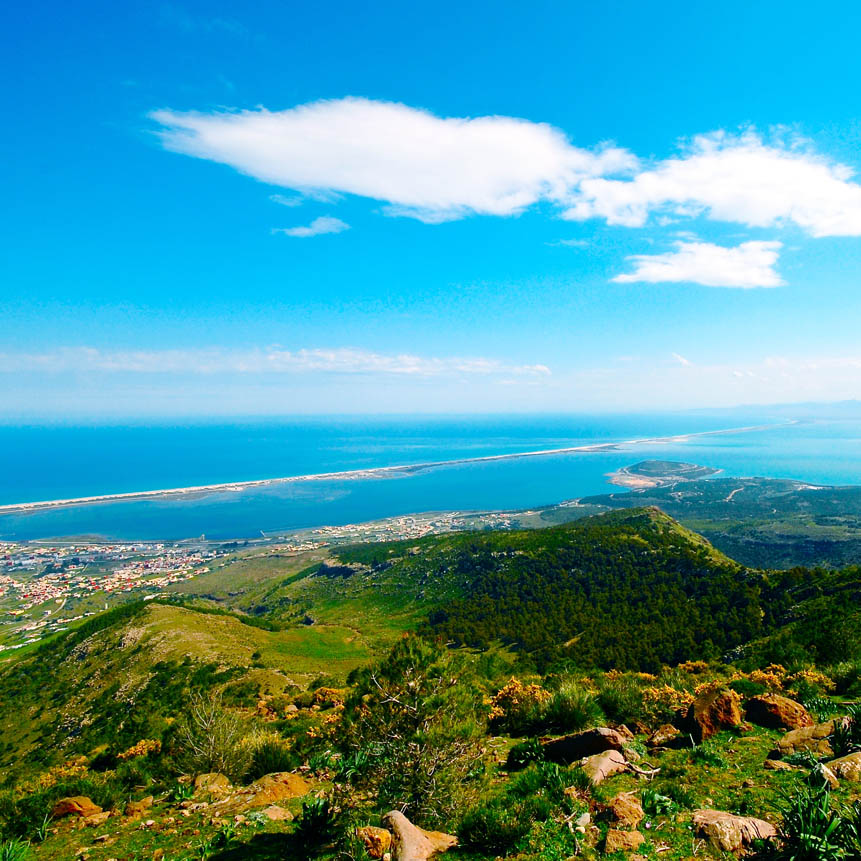 ATALAYOUN,
Your vis a vis will be
Atalayoun – water source – A peninsula full of history, a resort proposing an unprecedented living environment, where nature and modernity have merged to give birth to the most sophisticated and refined arrangements and dwelling-places.
Atalayoun the first born of Marchica's pearls, is a residential and touristic city located on the peninsula of the lagoon. Isolated, in the heart of nature between the lagoon and the hill, this city offers you tranquillity, nature and strangeness at only 4 km from town.
Large residential choice, marinas, golf academy and course, Yacht club, animation, hotels and restaurants. A resort designed to respond to your dreams and go beyond your expectations.