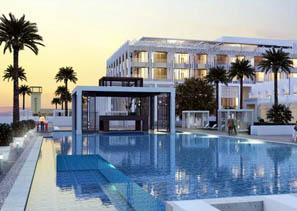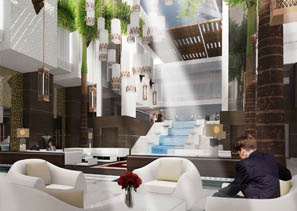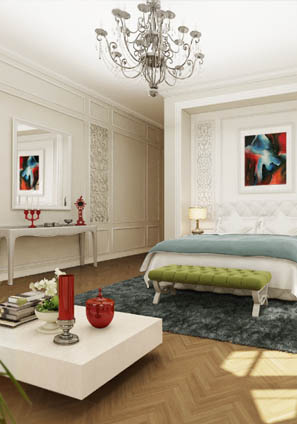 Marchica
Hotel & SPA *****
90 rooms, 4 suites, 13 villas
Located between the golf and the sea, this 5* hotel designed by JLA, was imagined in perfect harmony with the surrounding nature and in respect for the site memory.
With simplicity of volumes, sobriety of façades, they were decorated with patterns and mouldings recalling the Art deco style.
The hotel's swimming pool is conceived in many levels of geometrical forms. The overflowing effect, from the cornice side, gives an impression of continuity between the swimming pool and sea, as it offers a splendid panoramic view on the site as a whole.